Welcome to Erik's 4th Birthday Party!!!!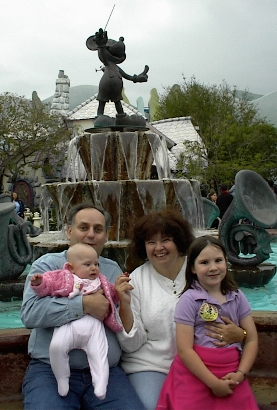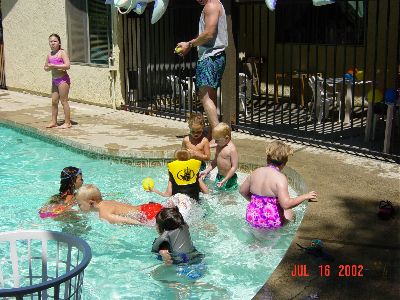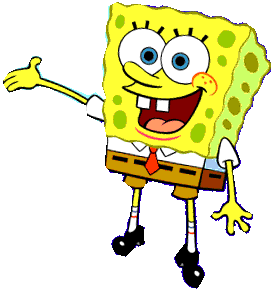 Before his guest came Erik opened his presents from us!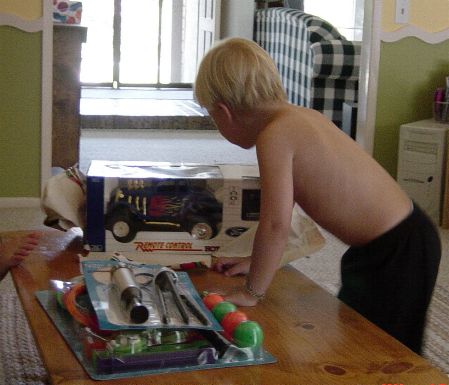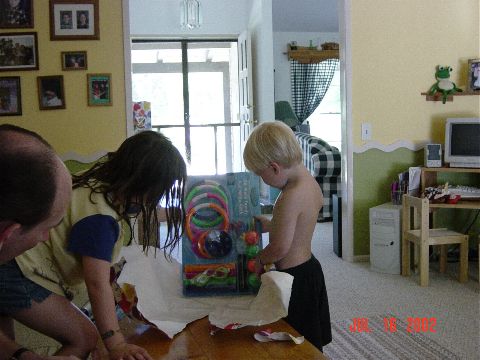 Erik invited 3 of his buddies and their siblings.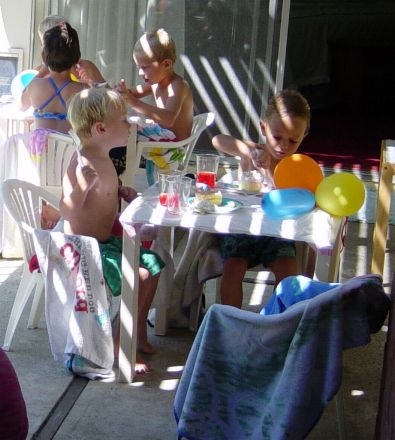 We had a total of of 9 kids who enjoyed swimming and cake & icecream.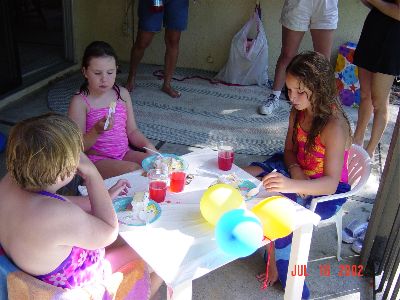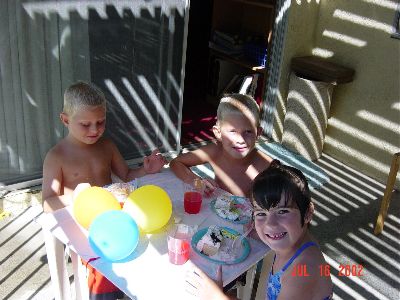 We hope his wish comes true!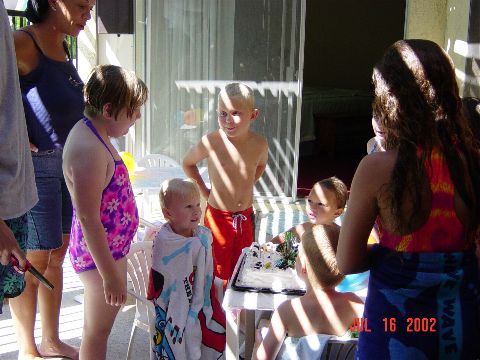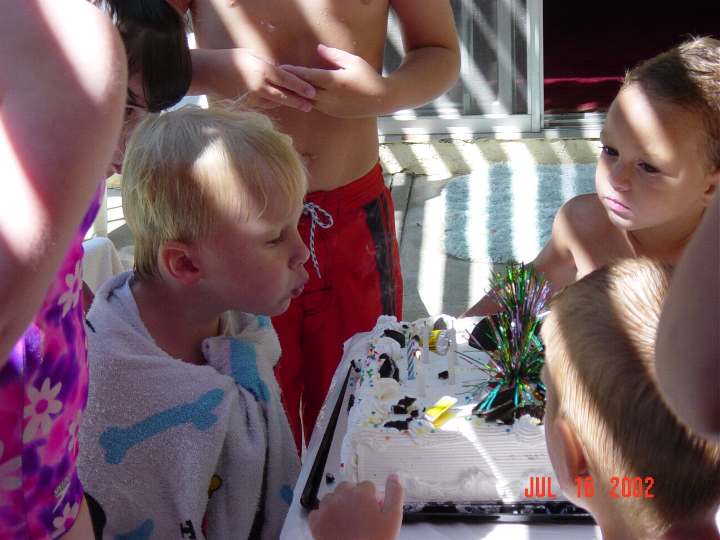 After his party Erik chose to have Pizza with Black olives and Katie made sure he used the special birthday plate!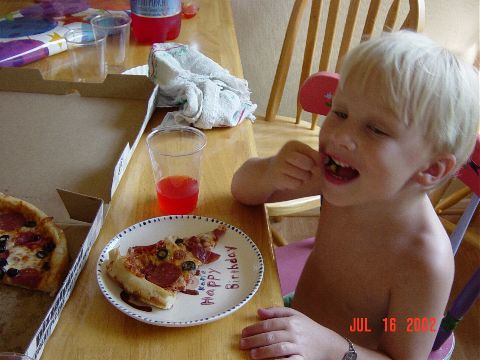 Thanks for coming to Eriks Party!