This is Erik's favorite time of year!
When the Black Berries are ripe!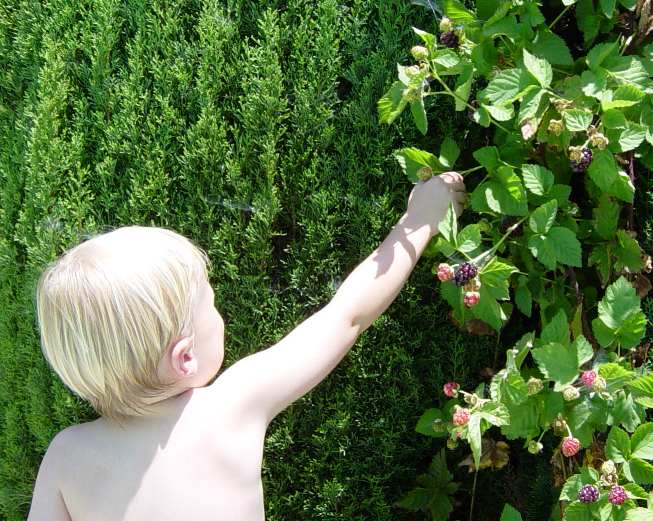 Our neighbor's berries have invaded our yard (with a little help from him and some encouragement from us) :-)
He has been picking and eating them for a few weeks now!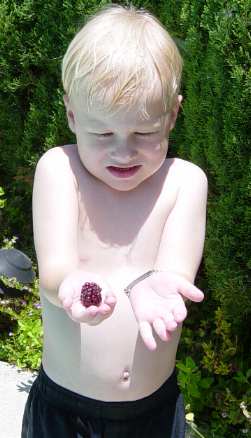 We have picked at least 4 quarts so far!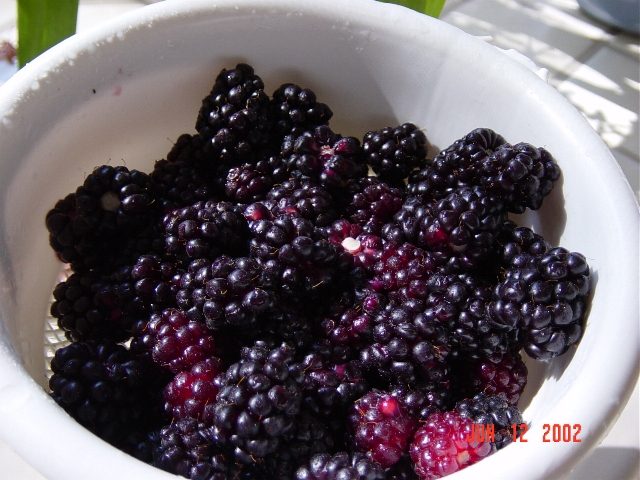 This is our third cobbler!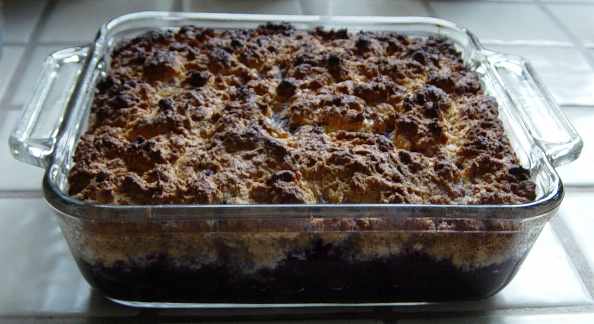 Eat your hearts out!