Well, we are just about finished with the basement
Here is the garage before we bought the house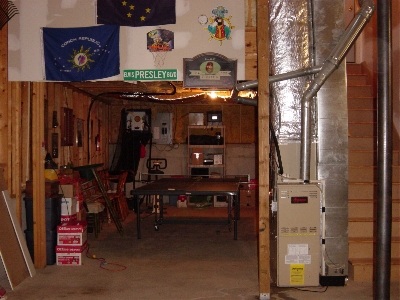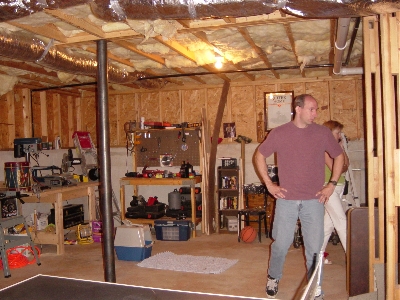 This is the space under the stairs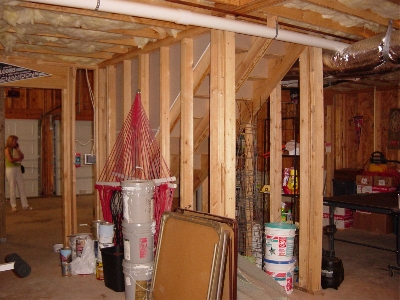 Now it is all finished. The kids call it the"Tornado Room"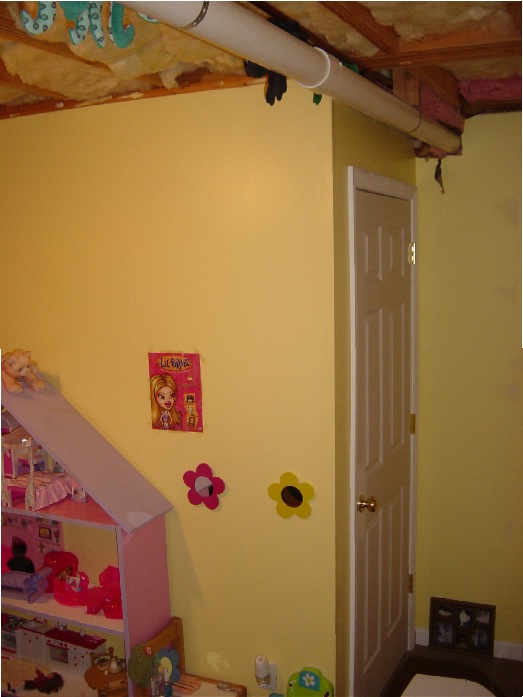 Now the kids have a nice room to play in:-)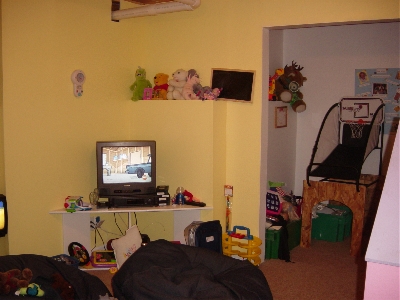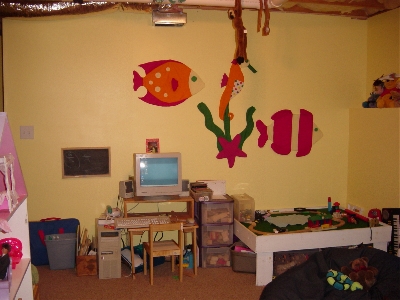 This is what the bottom of the stairs looked like before Shawn finished it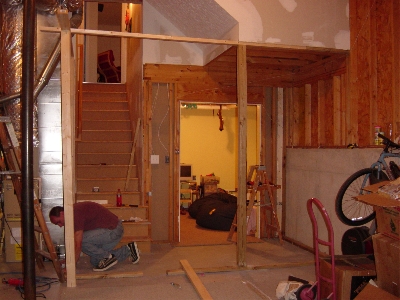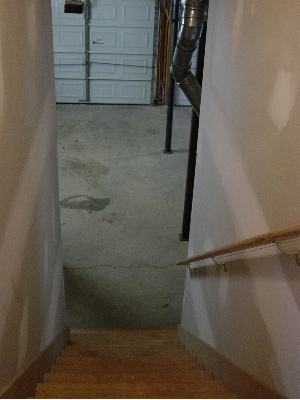 Now it is finished, inside and out.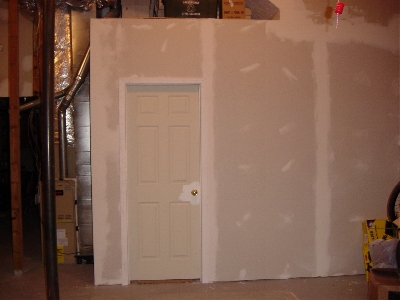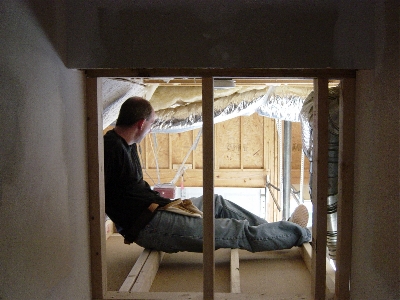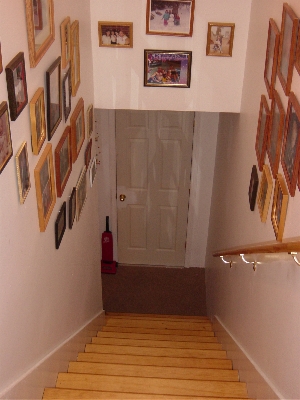 I have a great wall of pictures onece again (well, 2 actually)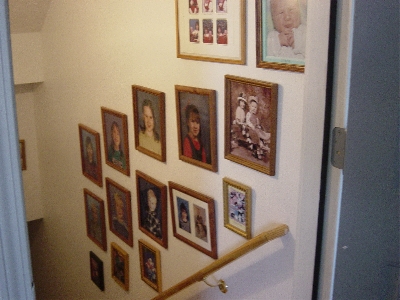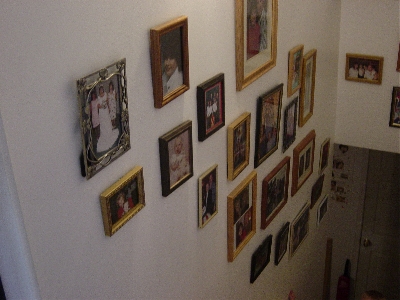 Here is Shawn planning out his office.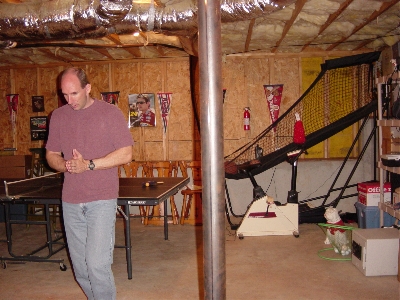 And now it is done too.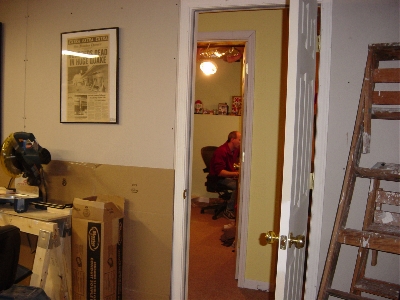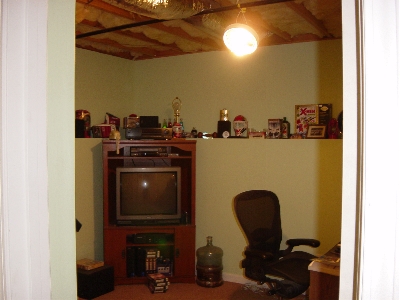 If these pictures are too confusing, please come see the house in person!