On April 24, 2003 we had to say goodbye to our special friend Fluffy
Erik and Katie were very sad to hear that their hamster had passed away.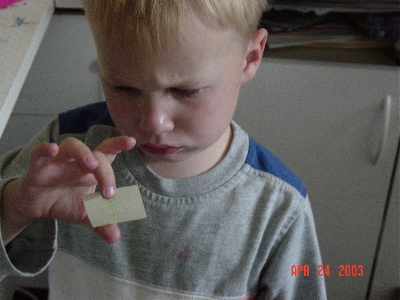 They drew pictures of themselves!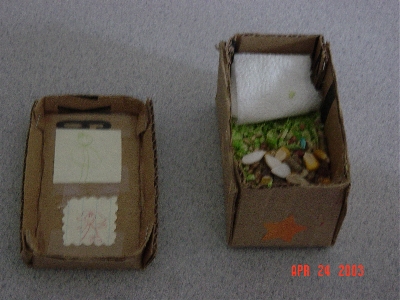 And put them in her box.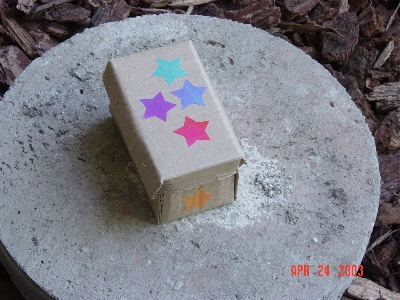 We chose a nice spot in our garden
And Erik gave her a strawberry (his favorite)to take with her.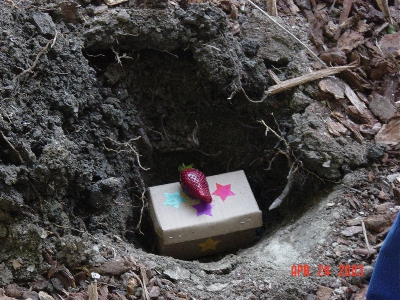 And then we said goodbye.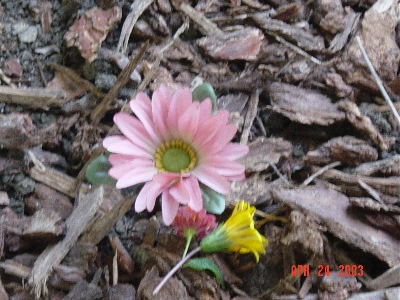 We will never forget you Fluffy :-(