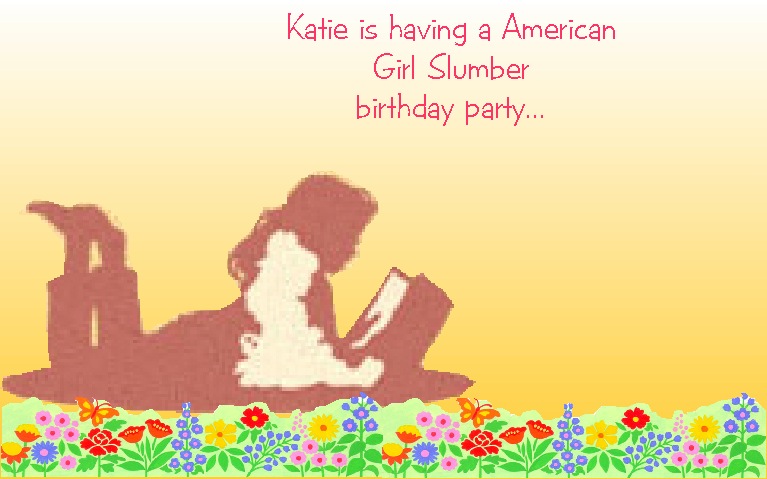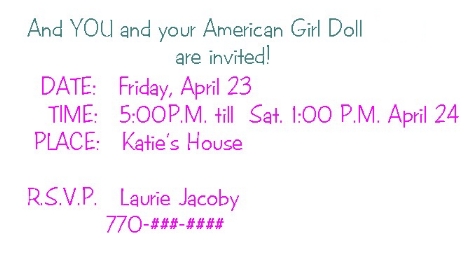 Katie invited the friends that had an American Girl Doll over for a birthday slumber party!
Instead of getting party favors we made night gowns for the dolls.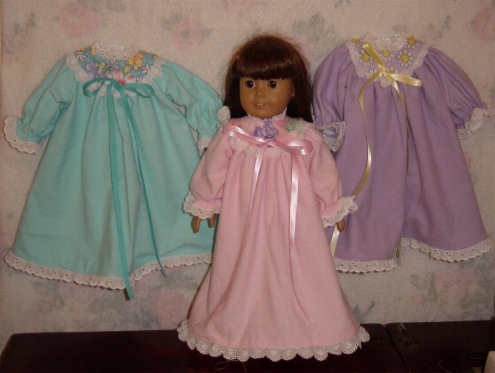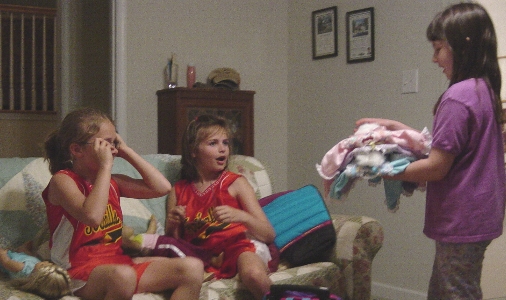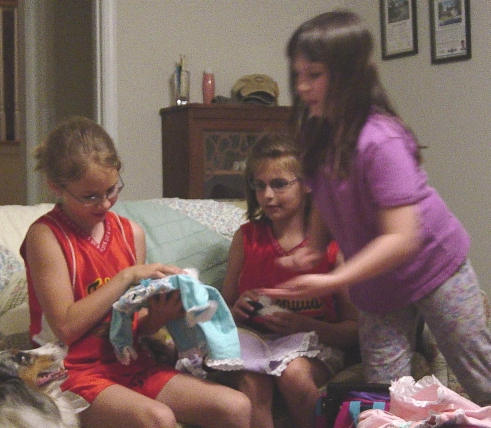 They looked great on the dolls.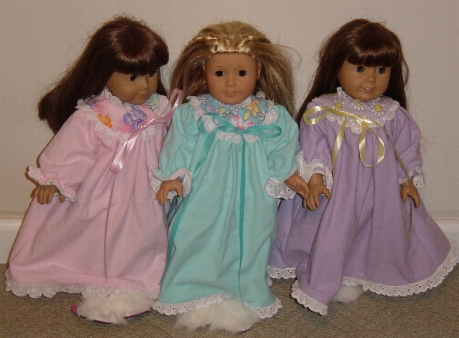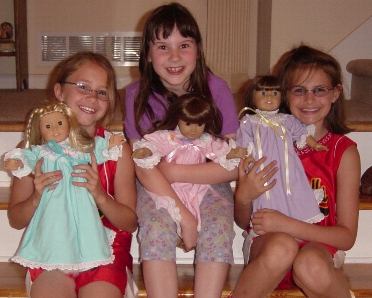 Good Morning!!!.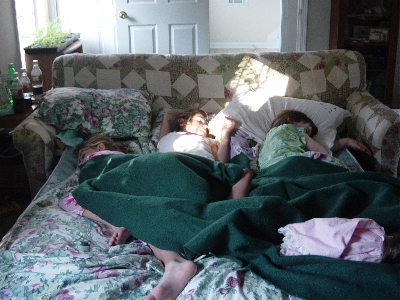 The girls (and a boy) enjoyed a waffle breakfast.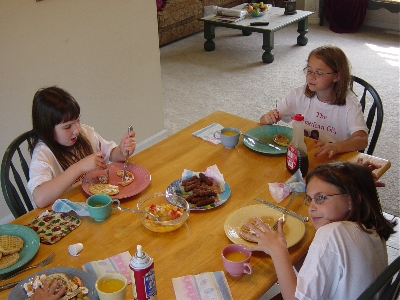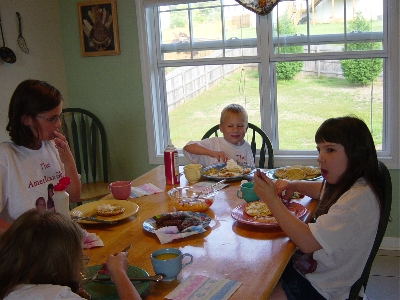 The girls each got a shirt as a thank you for coming to Katies party.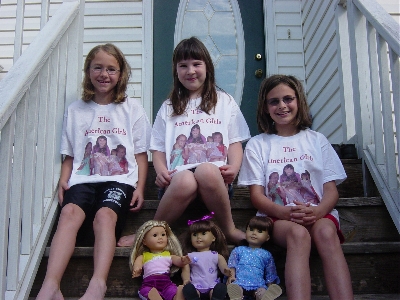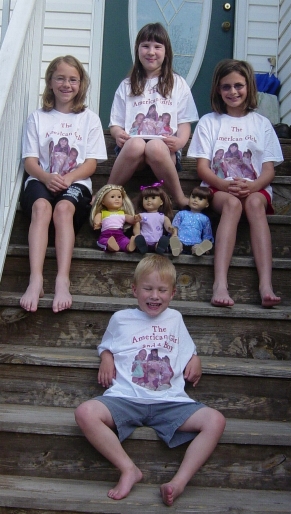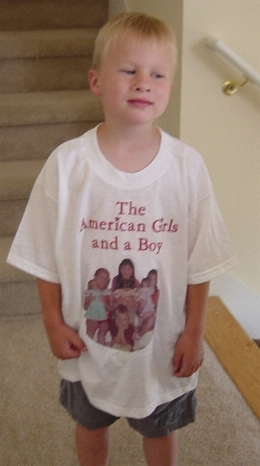 After more fun and movies they had cake & icecream.