We have moved in!!!:-)!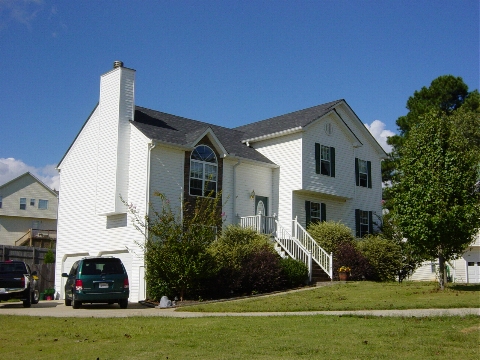 This is what the neighborhood looks like:-)!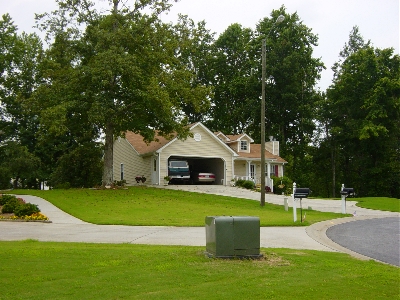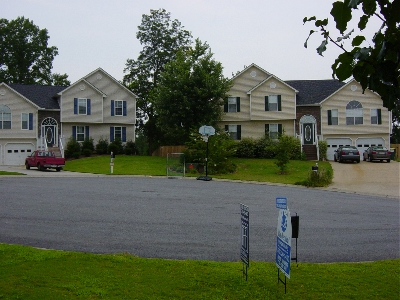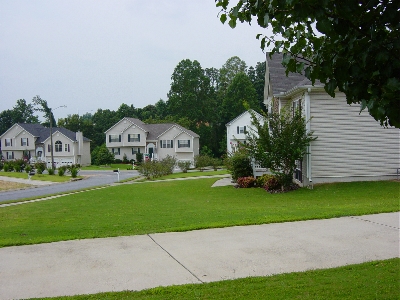 The interior!
The stairs going up to the living room & kitchen. These use to be carpeted but I tore it off and finished the wood.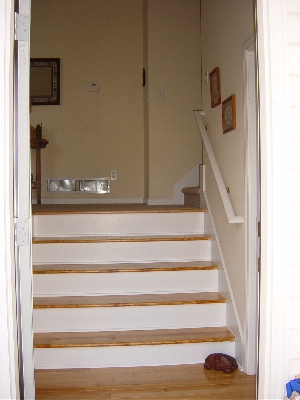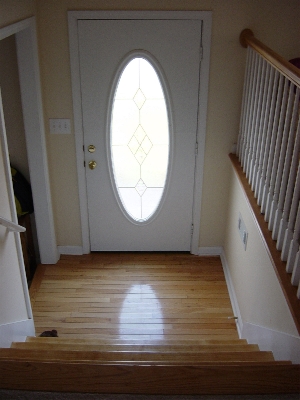 The carpet is new in the living room as well as the fabric on the couch.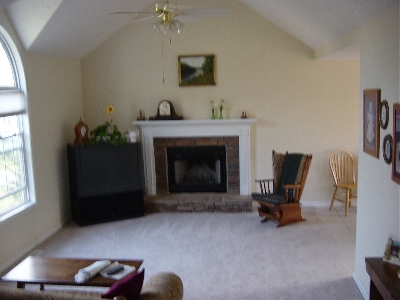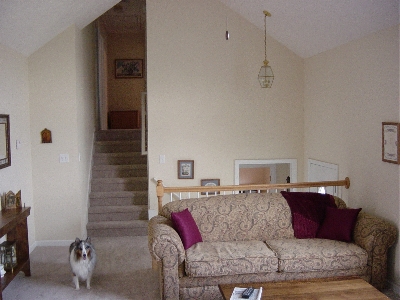 Here is the dining room. I finally finished the tile on the floor:-)!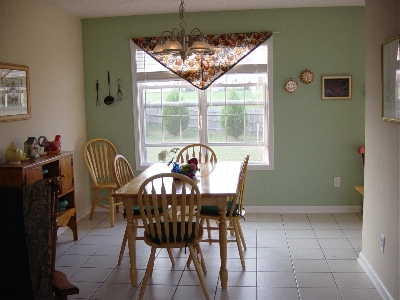 This is the kitchen, it has new tile too:-)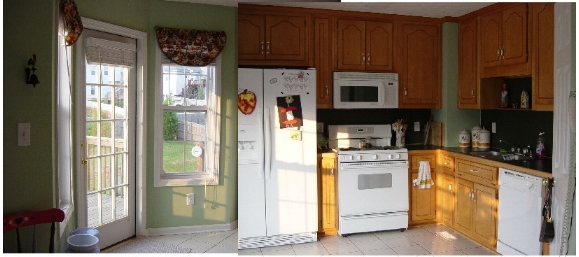 This is Katies room with all her books and music boxes on her new shelves:-)!
This is Eriks room!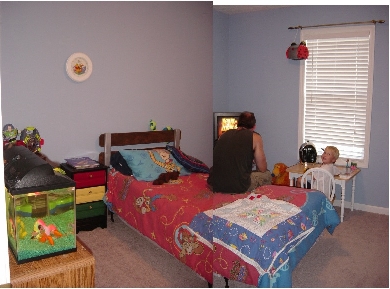 We even decorated his fish tank (the background is Sponge Bobs home)!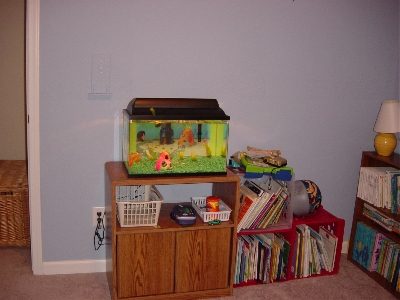 Here is the den:-)!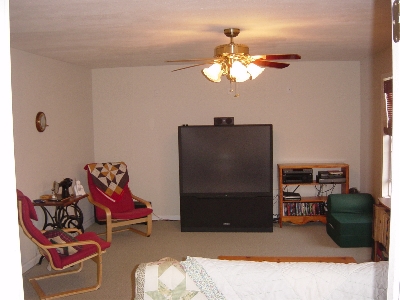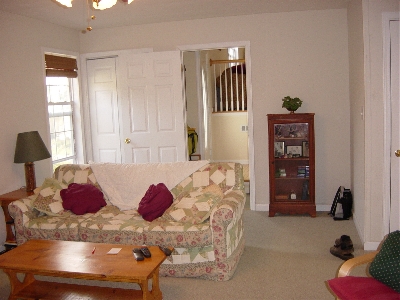 This is a hall that leads too the garage, laundry room & my office.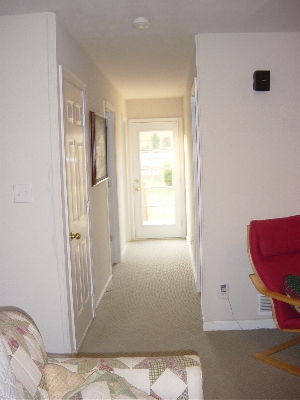 We are still working on the basement and garage. I will add more pictures when they are done.