Meet "Noname" Erik's new pet!
Our neighbor found him and gave him to Erik.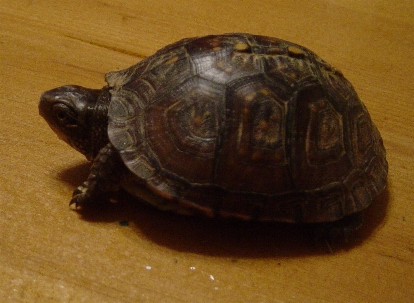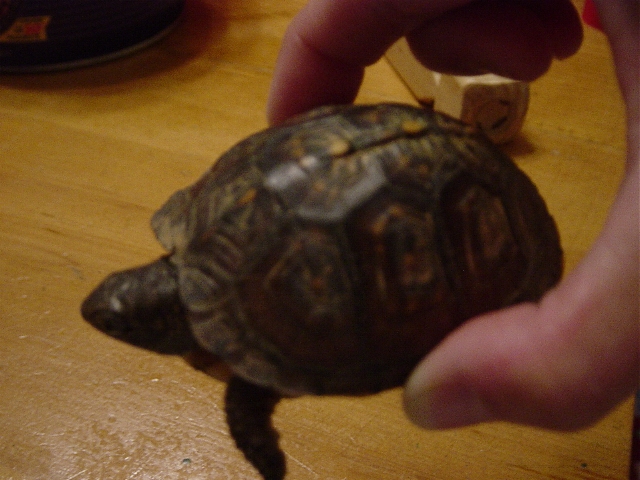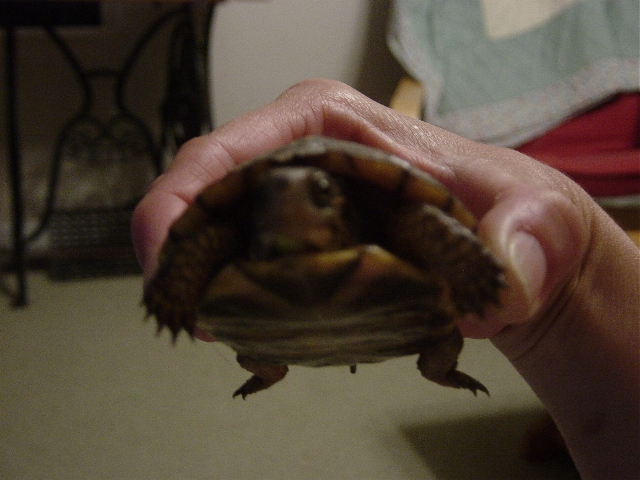 We kept him in a crate until we found out what kind of turtle he was(the neighbor thought he might be a snapping turtle).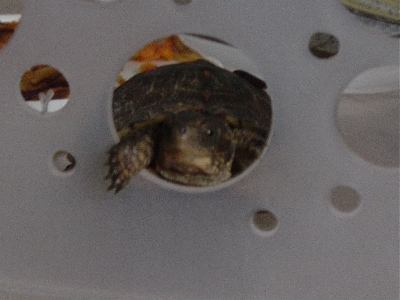 Noname did not like the crate:-)
We found out the turtle is an Eastern Box Turtle:-)
Click on this turtle to go to the really cool website "Turtle Talk" that helped us identify the kind of turtle we have.
Katie & Erik worked hard on creating a cumfy home for him:-)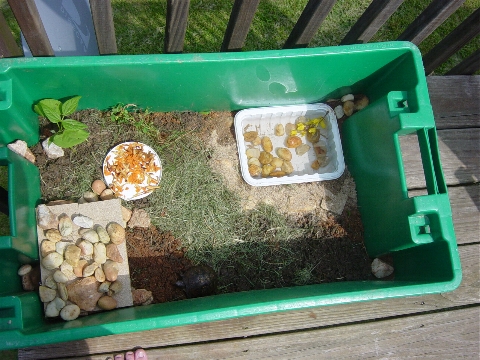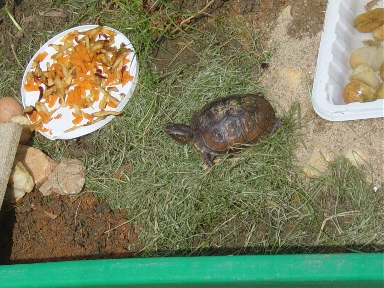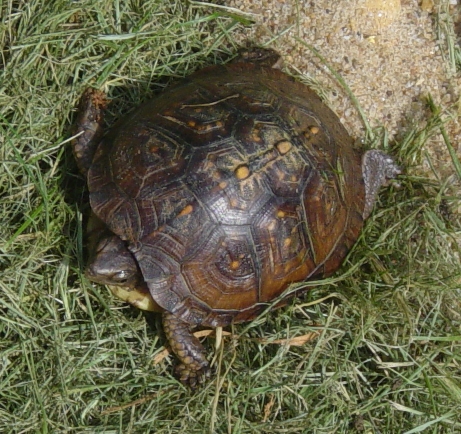 He seems much happier:-)
The music is "So Happy Together" by the TURTLES.