Just a few finishing touches and
we are ready to PARTY!
Erik helped set the tables!
Katie and the Room looked great!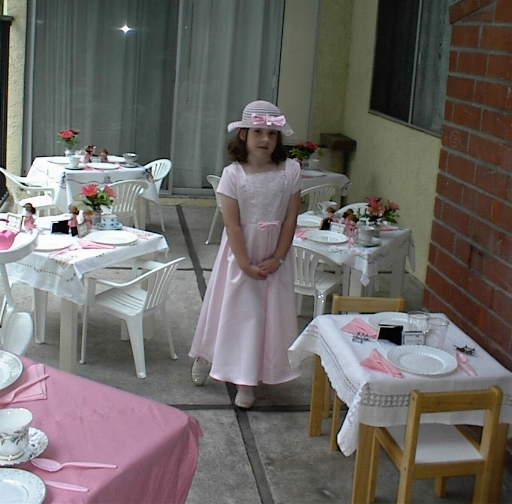 As well as the tables!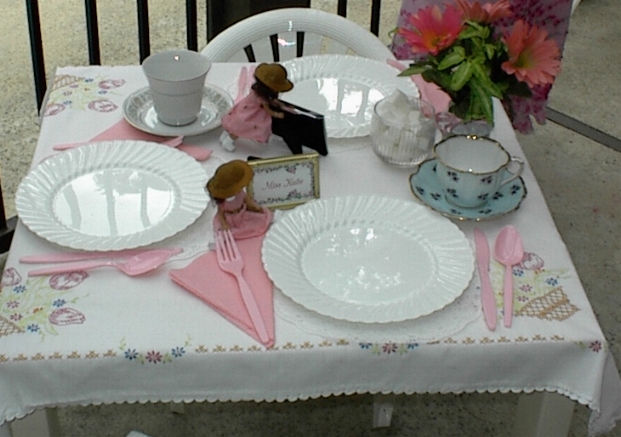 All the girls looked Fantastic!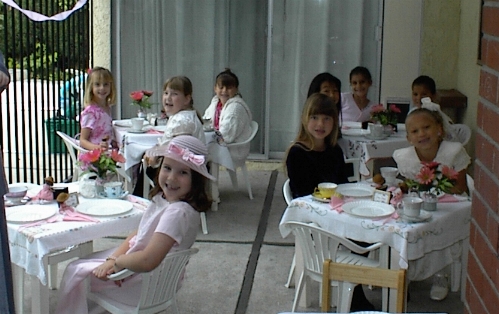 Libby (Katie's cousin) had her own place setting
and she ATE it!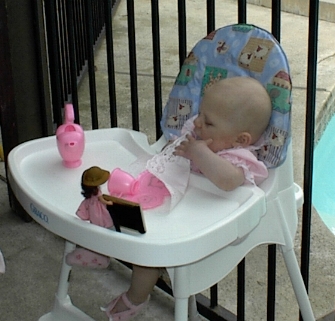 Erik and his buddy enjoyed some tea too!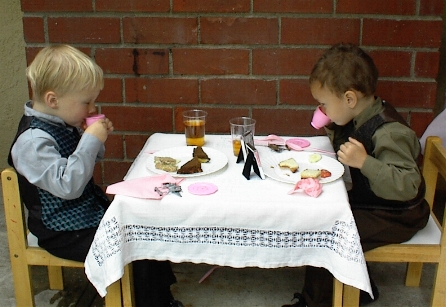 After some tea and sandwiches the girls
(and boys) decorated their jewelry boxes!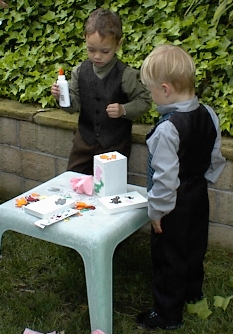 Libby was a real Party Animal!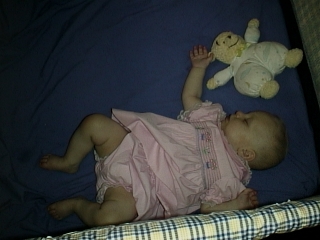 The girls all helped read the cards!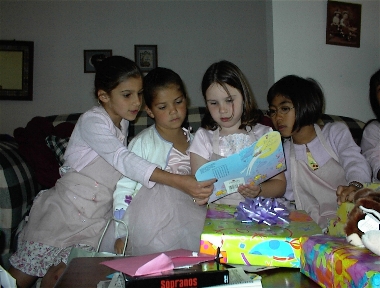 Grandma Janet made some wonderful cookies!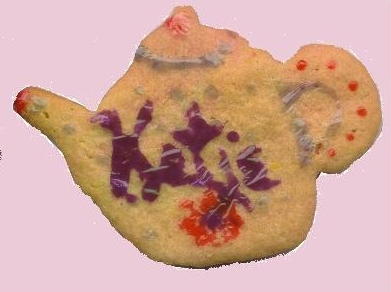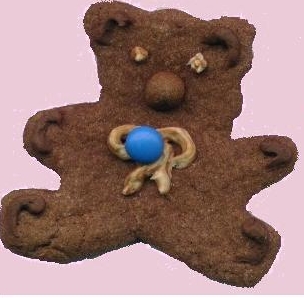 Then it was time for Cake!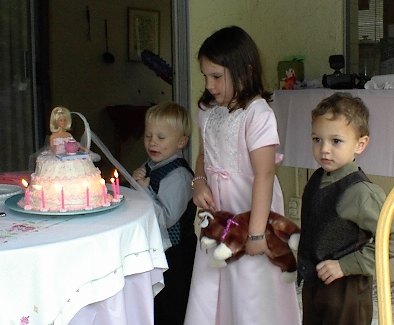 Barbie did a little strip tease dance
(the girls did not see it)!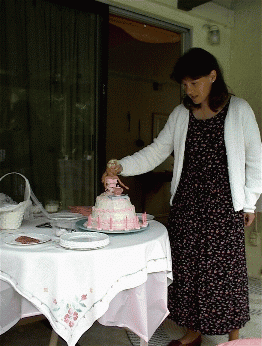 Libby danced with Uncle Shawn!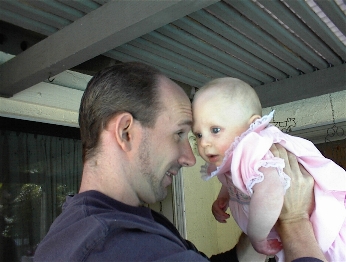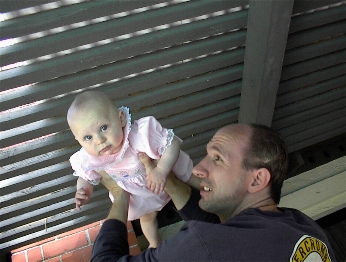 All the girls got a picture with
Katie in their Thank You notes!