<
It took lots of preparations to make Katie's Tea Party!
First we found a $2.00 suit for Erik!

Then we made the cake.
Katie wanted a 3-layered cake.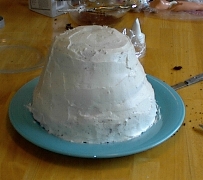 Her grandma suggested we make a Barbie Cake.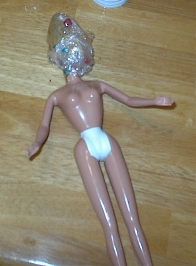 I helped Barbie make the plunge!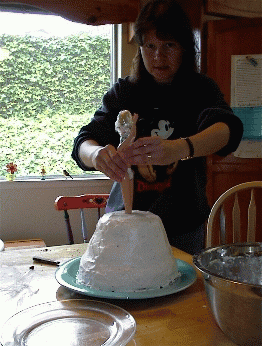 Aunt Kathy helped get her dressed!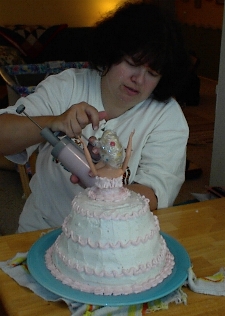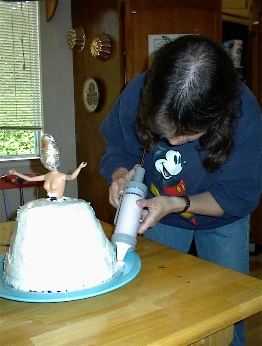 Isn't she beautiful!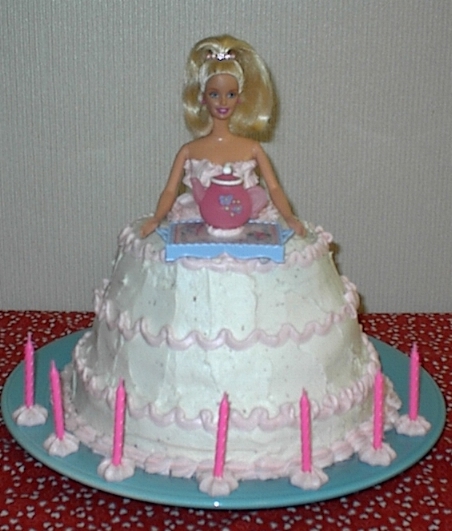 Erik helped clean the beaters!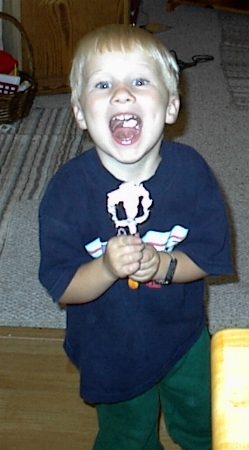 Aunt Kathy made loads of sandwiches !<!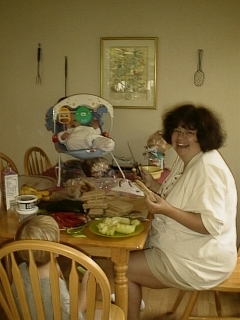 Click on the Tea pot to go to Katie's Birthday Party!